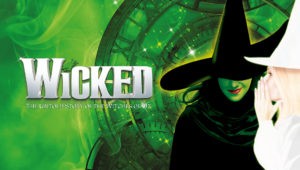 On both sides of the Atlantic ocean are the world famous theatre districts of New York's Broadway & London's West End and they are the homes to some of the most popular theatres in the entire world. With millions attending productions at each location every year, they put on huge, lavish productions, that get the best critic reviews.
When a top production has run or a number of years in one location, whether it be New York or London, it will then often move to the other location & this musical is no exception, so you can get a Wicked musical ticket -London.
Wicked – London
This is a musical sensation &is; the recipient of more than 100 major international awards, including three Tony Awards on Broadway and two Olivier Audience Awards in London.
Seen by more than 9 million people in London alone. Wicked is now the 5th longest running musical currently playing in the West End.
The untold but incredible story is about two young women who met as sorcery students & their unlikely but profound friendship. Their extraordinary gravity defying adventures in Oz will ultimately see them fulfill their destinies as Glinda The Good and the Wicked Witch of the West.
This unforgettable musical, features features stunning costumes, spectacular sets and show-stopping songs in a night of spellbinding theatrical magic, with the audience being transported into this so far unseen imaginary world of Oz.
Where is Wicked
It is playing at the Apollo Victoria theatre.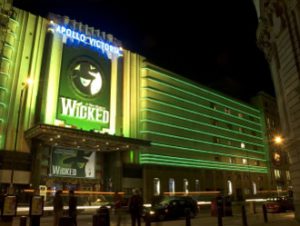 Apollo Victoria Theatre 17 Wilton Road
SW1V 1LG
This 2,328 seat theatre opened as a cinema in 1930. The unique interior is a testament to art deco design.This is how the Apollo advertises itself-"Imagine a fairy cavern under the sea, something no one has never seen or thought of before; huge submarine flowers against the walls that branch up and out and throw mysterious light towards the ceilings above, and glassy illuminated stalactites hanging from above; and a proscenium like a slender host of silver trees, and silvered organ pipes that shoot up to the roof; while the lights change from deep-sea green to the colours of the dawn, and the warm comfort of sunlight".
What to Expect
The Elixir Bar is open an hour and a half prior to the show commencing. Relax in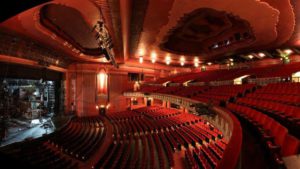 a great setting with speciality cocktails, wines and beers before enjoying a spectacular  evening's theatre. There are additional bars on each level of the venue. All drinks can be taken into the auditorium as long as they are in a plastic cup – which can be obtained from all of the bars.
The Apollo Victoria Theatre has toilets on all levels & disabled facilities in the Circle.
There is also a cloakroom  available for people who wish to leave heavy coats. Please note ;  They cannot accept suitcases, rucksacks and
large bags. Please note that the venue is not responsible for any loss or damage of personal belongings.
WiFi – The Cloud is available in the venue for customers to connect to and enjoy free internet access. However, phones should
always be switched off for the duration of the performance.
How Much ?
The ticket price obviously varies depending on when you go & where you sit, but to give an idea ; Wicked musical ticket London start price for Thursday December 20th 2018 is £ 25.00 for a cheap seat, this then goes through a range of prices £35, £45, £55, £65, £75, £85, £100, £175 upto £200+
Where to Buy
There are some really great online sites, so you select your date & then you pick exactly where you want to sit & it will show you how much the different options are. The tickets are then sent to you or are as an E-ticket. Quite often you get the option to buy a package where a ticket & dinner can be purchased together.
These are great ticket companies that I personally like;
Theatre Tickets Direct –
Theatre Tickets Direct provides customers with a combination of half price, and discounted theatre tickets for London Musicals and Plays as well as regular price tickets when discounts are not available.
Theatre Tickets Direct is an official agent and full member of STAR.
London Theatre Direct –
Established in 1999, London Theatre Direct is one of the UK's leading ticket agents and distributors.As one of the first companies to sell theatre tickets online in the UK, through to displaying interactive seating plans, As one of the first companies to sell theatre tickets online in the UK, through to displaying interactive seating plans,
Love Theatre –
LOVEtheatre.com is an official and trusted source for buying London theatre tickets, and is proud to be one of the most highly respected ticket agencies in the UK theatre arena. LOVEtheatre.com work closely with show producers to secure special and often exclusive deals to must-see West End shows – including musicals, plays, ballet, opera, comedy, and London attractions.
Show & stay -This is what they say ;
"Our extensive range of London shows includes long-running classics like Les Misérables, beloved plays such as War Horse, and award-winning new productions like Matilda the Musical. Over 90% of our customers said they would book with us again, and as we personally review all our products, we only ever give you the best in London theatre breaks. We're
committed to offering a simple, intuitive booking process, unbeatable prices, a reliable service and a free gift with every package. It's no wonder our happy customers choose us again and again!